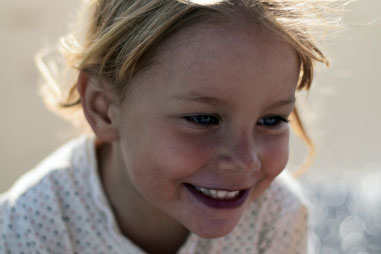 It's All About The Kids
It's a small world. Help your child succeed with a bilingual immersion program featuring English, created in collaboration with leading foreign language educators.
The curriculum teaches English through stimulating, age-appropriate, hands-on activities. Children will learn common English vocabulary such as family names, foods, parts of the body, and items in nature, and learn about US/British culture, too.
Why We are the Best in the Biz
Our Mission
Even after school's out for the day, children need to be engaged in a comfortable, yet stimulating childcare environment. Our before- and after-school childcare program allows kindergarten and school-age children to balance learning and fun through a variety of experiences. From homework help to fun physical activities, our early education program is designed so that everyone goes home happy.
"I opened Mali Akademac because I wanted to create a safe and educational environment where all children can finish their homework and have the chance to just be kids!"

DISCOVER
We are now accepting a limited amount of new before and after school students for the upcoming school year! If you are a parent who wants your child to have awesome grades, tons of FUN, and to stay healthy and active, then keep reading!
Our Before/After School Program is committed to your child's success in school! Each day your child will have the opportunity to complete all of his/her homework assignments with the help of our caring after school program leaders. We will make sure that your child's homework is done on time each day, so you don't have to worry! Other after school programs can't compare!
We are not a daycare, or babysitter. We are much better! From the moment you join our team, you and your child will feel welcome because our after school program students are like family! We focus on your child's success in School, Sports, and life! Other after school programs "babysit" their kids, but we inspire our kids to be their BEST!
We only hire the BEST educators, who truly care about your child's success! Our after before/school programs and summer camp is operated by talented educators and coaches who have years of experience!
So How Do I Join?
It's EASY to join our team! Simply fill out the contact form on top right side of this page and we will contact you asap! Your child can start immediately! Don't wait, join today! We have a limited amount of spaces available for new students. Please hurry before we are sold out!
Our Before/After School Program is affordable and we have an incredible new member deal! The BEST part is that ALL of your child's A+ Homework Assistance, creative, and sports classes are INCLUDED for FREE in your tuition! Transportation is also FREE! Hurry, there are only a few spots left!
If you have any questions, please call us right now! Our office hours are from 7am-8pm Monday thru Friday. Our phone number is: 060 333 4806. A member of our team is happy to speak with you right now!